The legendary Porsche 917K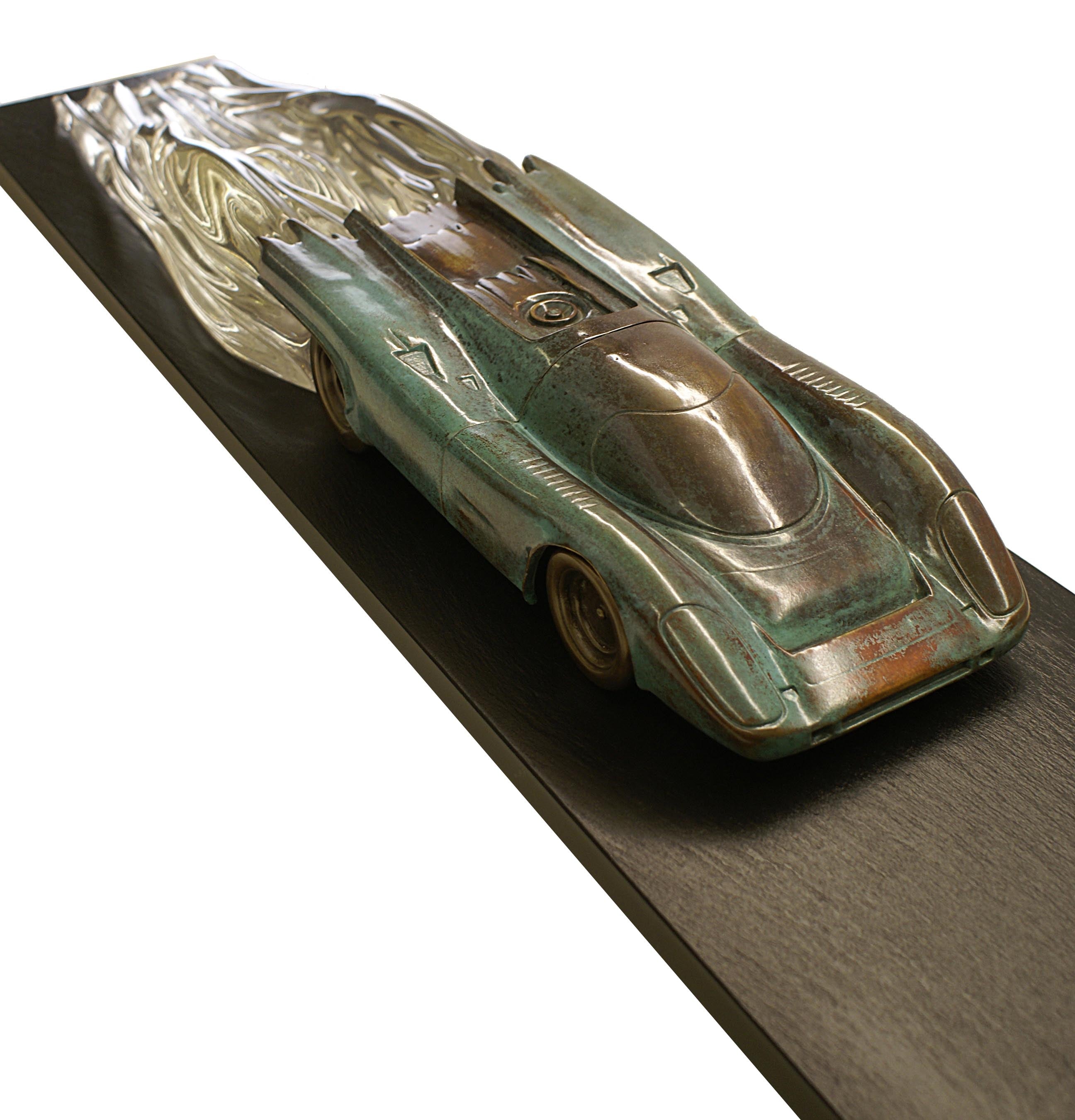 In the year 1970 Porsche won the first of their 19 total victories at the annual 24 Hours of Le Mans sports car race. The following year, in 1971, this Stuttgart-based manufacturer secured their second success behind the wheel at this endurance-focused track. The car that made this happen was the legendary Porsche 917k endurance racing car.
The Porsche 917k continued its rise to fame, eventually becoming one of the most renowned racing sports cars of all time, even starring in the 1971 film Le Mans by Steve McQueen. Derek Bell MBE, British racing legend, whose career spans the Ferrari 512 and Porsche 917, and 5-time winner of the Le Mans 24 Hours, also took part in this feature. Plus, during his 1971 season, the Porsche 917k was often his car of choice, seen sporting Derek Bell's iconic colours of light blue and orange.
With incredible power and blistering speeds, it's no wonder that a sculptor with an interest in motorsport would look to pay tribute to his passion and those who brought it to the forefront. This is exactly what Gregory Percival has set out to do with this iconic piece.
In its prime, the 917k could achieve a top speed of over 220 mph and accelerate from 0-62 mph in under 3 seconds. By using specialist materials and putting hundreds of hours of work into the original sculpture over two months, the result is a piece with the clarity of a static model and yet captures the excitement of such speeds.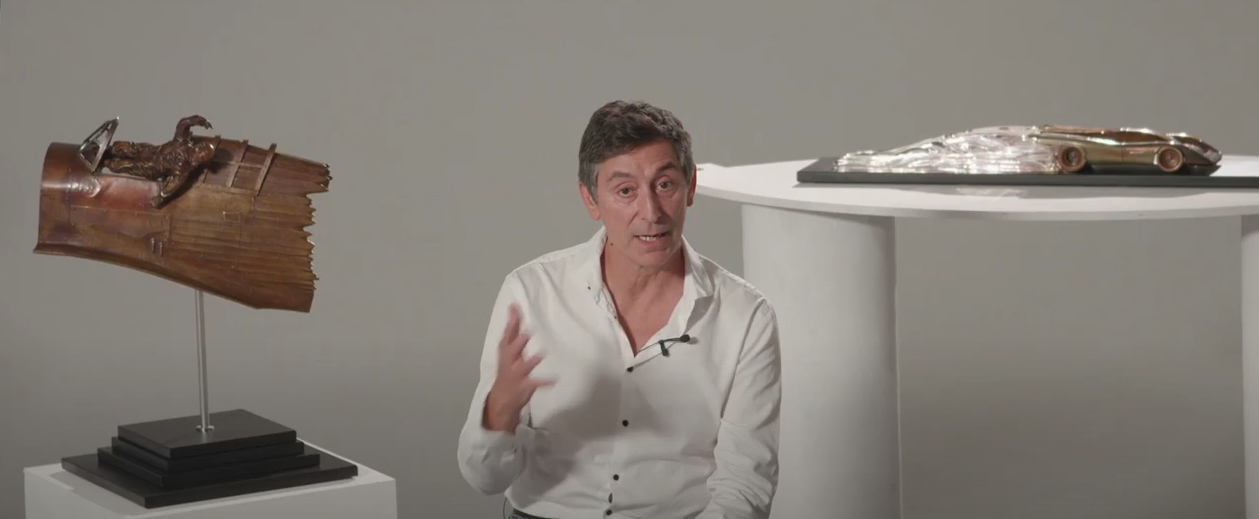 This illusion of movement was achieved through the addition of a wake of resin glass that adds an extra dynamic level and emphasises the fluidity of the sculpture. Depicting the car flat-out in 1970 on the Mulsanne Straight, this kinetic piece is available in the finish of your choice - either polished silver plate, for a fresh and sleek look, or patinated bronze. If choosing the patinated bronze finish, your piece will show the effects of endurance racing, with the iconic light blue and orange colours appearing worn yet still visible.
Each piece consists of a bronze casting with accompanying resin glass, individually handmade and finished. The Endurance sculpture represents the hard work of the artist as well as the challenge of 24 hours of continuous driving. This piece is extremely limited, and so is individually numbered and signed by the artist.
The Endurance sculpture honours this iconic sports car, those who drove it, and all those involved in the motorsports industry. This is your chance to take home a limited-edition piece that reflects the history that the Porsche 917k endurance represents.
Composition: 8 individual bronze castings (plus resin glass)
Finish: Bronze patina or silver plate over bronze
Length: Car 35cm (81cm including wake)
Weight: 10kg+
Lead time: 4-6 weeks from order to completion