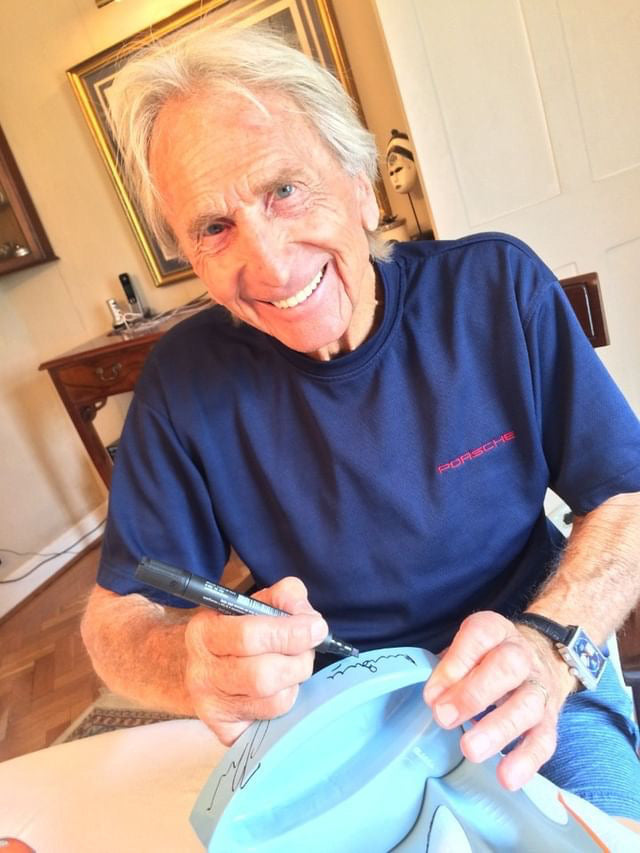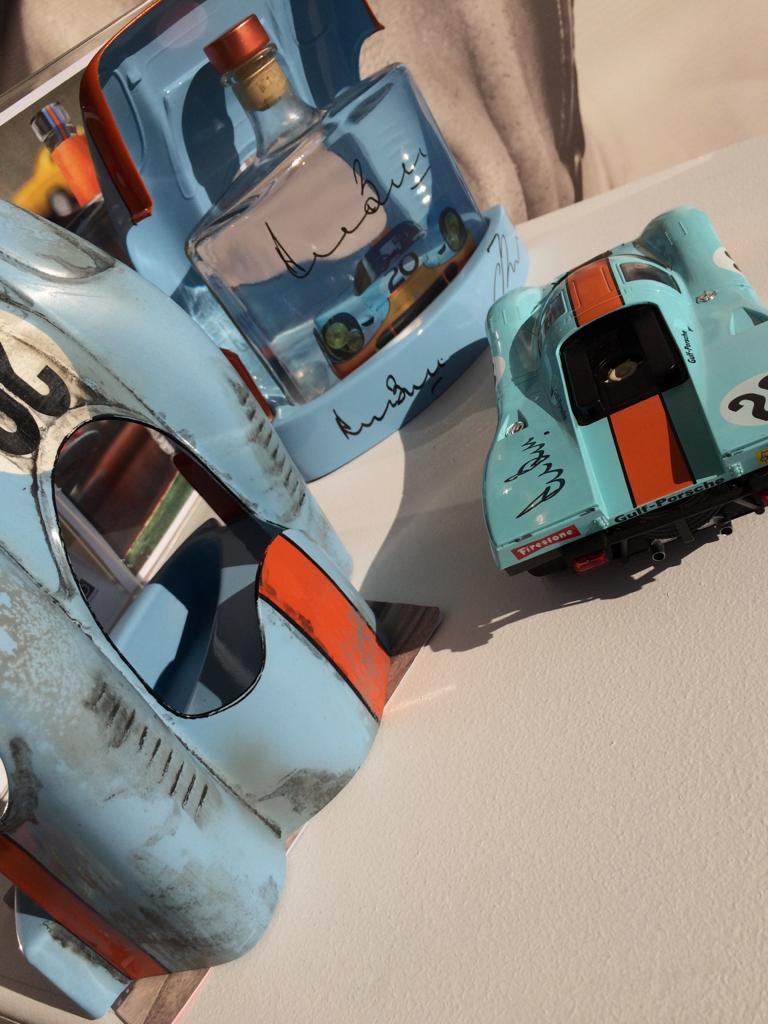 DEREK BELL "ENDURANCE" "POLE POSITION " Orange Spice Gin
The Endurance Pole Position Derek Bell Gin is a limited-edition spirit that is enhanced by delicate spices and orange. This premium 48% proof gin contains a specially selected blend of botanicals that craft a unique flavour profile.
Botanicals include juniper, pink peppercorns, cinnamon, ginger, cardamom, allspice, orange blossom, and orange zest. These notes come together to build a well-rounded and balanced flavour that is both refreshing and warming due to the combined citrus and spiced elements.
The taste of this gin is as classic and timeless as it is unique, but there is still much more to the Endurance Pole Position Derek Bell Gin. This bottle comes in a bespoke, handcrafted case designed and created by renowned sculptor Gregory Percival as a result of a collaboration with Derek Bell (MBE).
Derek Bell (MBE) is a British endurance racing legend, whose achievements include winning the Le Mans 24 Hours 5 times, making him the most successful British driver in this race to date. But this is not the only race Derek Bell (MBE) has triumphed in, with him achieving 35 total victories in only seven years, and he was finally awarded an MBE for his services to motorsport in 2012.
Throughout his career, Derek Bell's (MBE) colours were a striking light blue and orange, with his car painted to match this theme. This iconic colour combination was sported whenever he drove the Porsche 917K, and the casing of the Endurance Pole Position Derek Bell Gin was designed with this piece of history in mind.
This premium gin comes encased in a model of the car that Derek Bell (BME) drove throughout his 1971 season, the Gulf racing Porsche 917K with firestone tyres. As well as the light blue and orange finish, the model also brings to life the effects of endurance racing with wear and tear that accurately reflects the experience of Derek Bell (MBE) and endurance motorsports.
This limited-edition Endurance Pole Position Derek Bell Gin comes signed by both Gregory Percival, the artist behind the design, and Derek Bell (MBE), the man behind the legend. This product is extremely limited, with only 80 units being produced, so don't miss your chance to take home this exclusive collector's piece.