Derek Bell MBE has enjoyed one of the most successful, diverse and wide-ranging racing careers of any British racing drivers which spans over 40 years.
Bell is best-known as the consummate endurance sports car driver who won the Le Mans 24 Hours five times, the Daytona 24 Hours three times and the World Sports Car Champion twice! He is considered to be the greatest British racing driver ever to compete in endurance racing.
His sports car racing career spans the Ferrari 512 and Porsche 917, the Gulf-Mirage era, Renault's turbo effort at Le Mans, the Porsche 936, Porsche 956 and 962, the Kremer Porsche K8, the Ferrari 333 SP, and the McLaren F1. The latter earned him yet another Le Mans podium alongside his son Justin Bell in 1995 – a very proud moment for the father and son.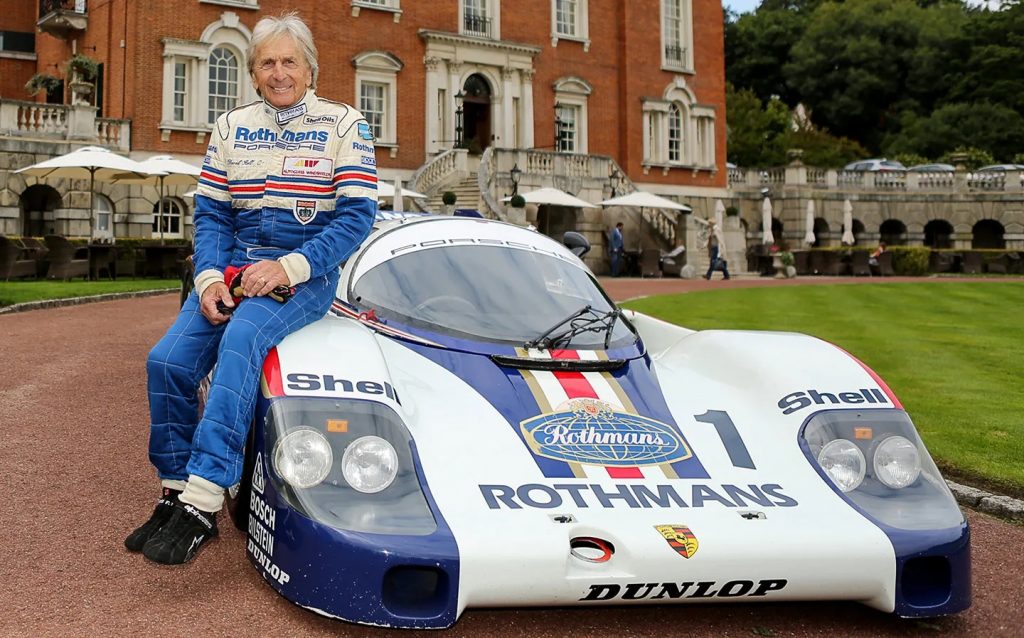 Bell began racing at Goodwood in a Lotus 7, winning his first ever race in March 1964. He quickly progressed to Formula 3 and Formula 2 with the backing of his step-father's 'Church Farm Racing team'. He turned professional within three years when Enzo Ferrari offered him a Formula 2 drive in the Monza Lotteria. Between 1968 and 1974 he competed in 16 Formula 1 Grand Prix, racing for Ferrari, McLaren, Surtees and Tecno.
Derek shot to fame in endurance racing winning two consecutive World Sports Car Championship titles in 1985 and 1986, three 24 Hours of Daytona in 1986, 1987 and 1989 and five Le Mans victories in 1975, 1981, 1982, 1986 and 1987. His consistent team mate during this period was Jacky Ickx, the duo raced several iconic Porsche including the Porsche 936, Porsche 956 and Porsche 962. The Bell/Ickx partnership is considered one of the most famous driver pairings in motorsport history.
1975, 1981, 1982, 1986 and 1987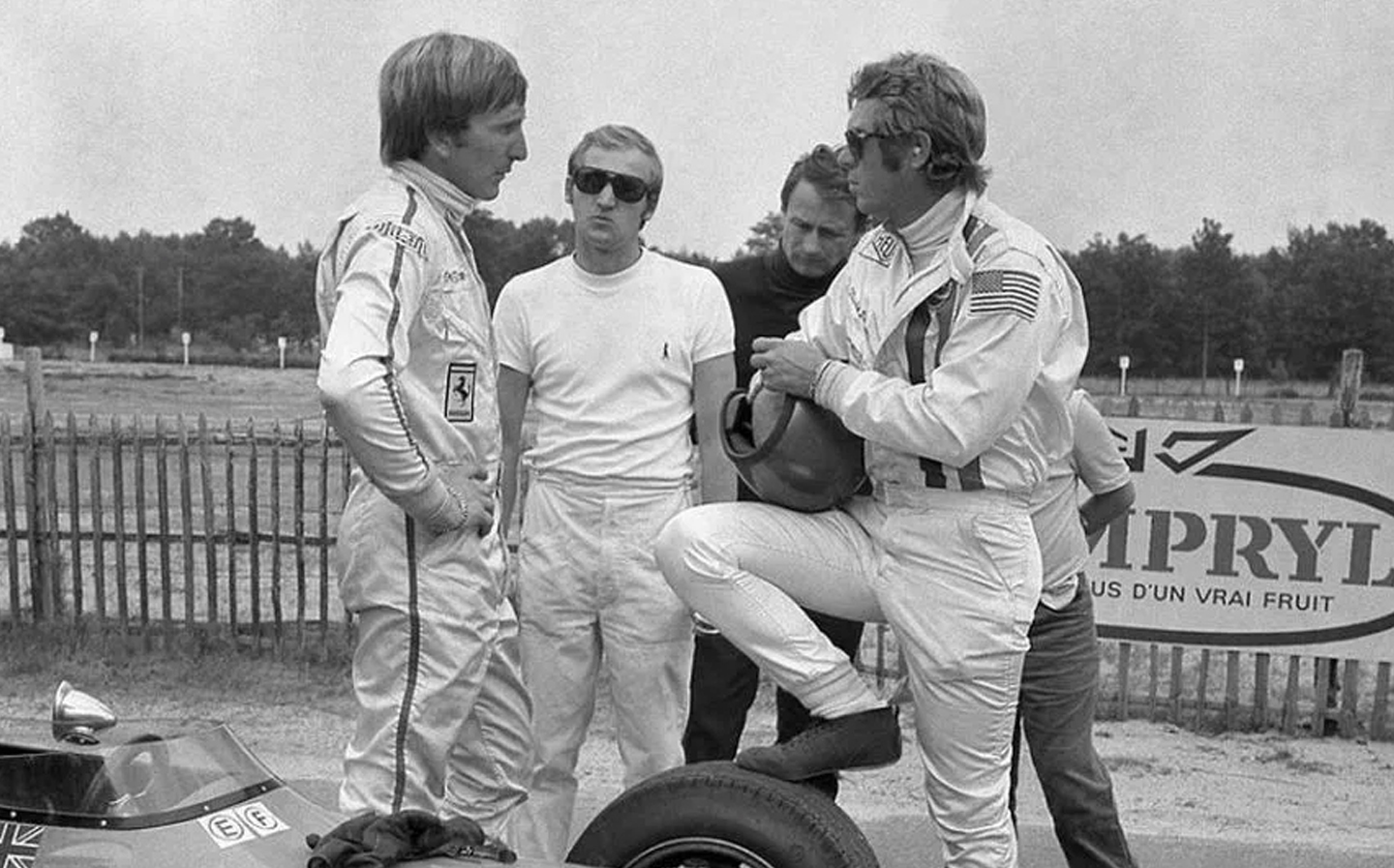 At the height of his career in the 1980's and early 1990's Derek Bell was one of the top sports car and endurance race car drivers in the world, achieving no fewer than 16 outright victories in the World Endurance Championship and 19 in the IMSA Camel GT Championship, a total of 35 wins in seven years.
In 1986 Derek was awarded the MBE for services to motorsport and in 2012 he was inducted in the Motorsports Hall of Fame of America and in 2013 inducted into the Le Mans 24 Hours Drivers Hall of Fame.
2 x Winner of World Sportscar Championship
You can read about Dereks amazing story and career with Porsche, from the fearsome 917 to the iconic 956, 962 and 911 - Derek Bell - All my Porsche Races.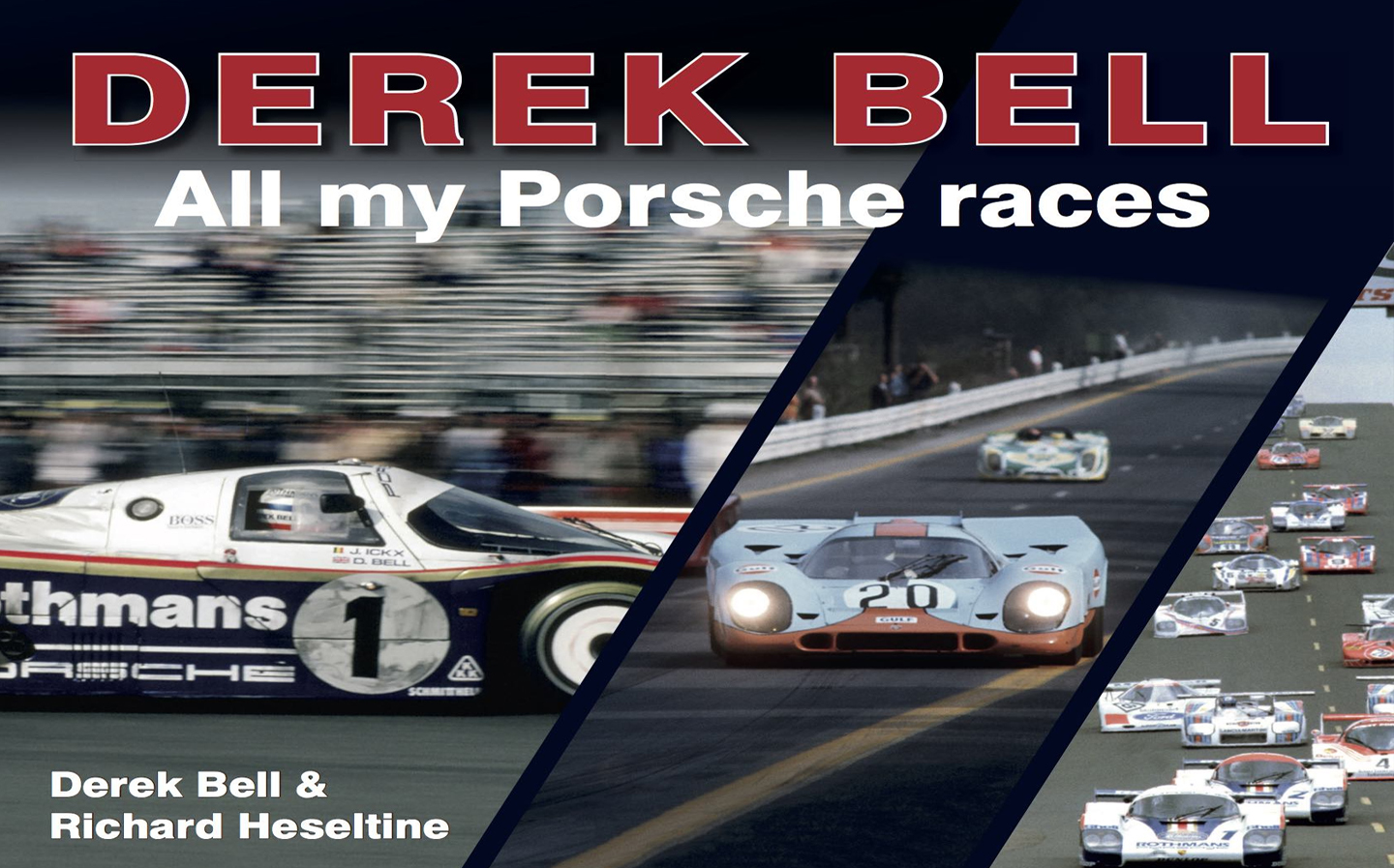 Splitting his time between homes in the UK and US, Derek can still be seen at the world's major automotive and motorsport events. He has never officially stopped racing, and still enjoys carrying out demos at historic races.
He has been a brand ambassador for Porsche and Bentley for many years.
Derek Bell has been described by fellow racers as one of the most liked drivers of his generation, and is regarded as one of the greatest sports car and endurance racing drivers of his era. He is approachable, fun and down to earth, and always over delivers -  qualities that have endeared him to a global fan base.
Derek is available for events, car launches, talks and personal appearances – please click here
Porsche Carrera 4 GTS British Legends Edition