Coming Soon! Derek Bell – All My Porsche Races.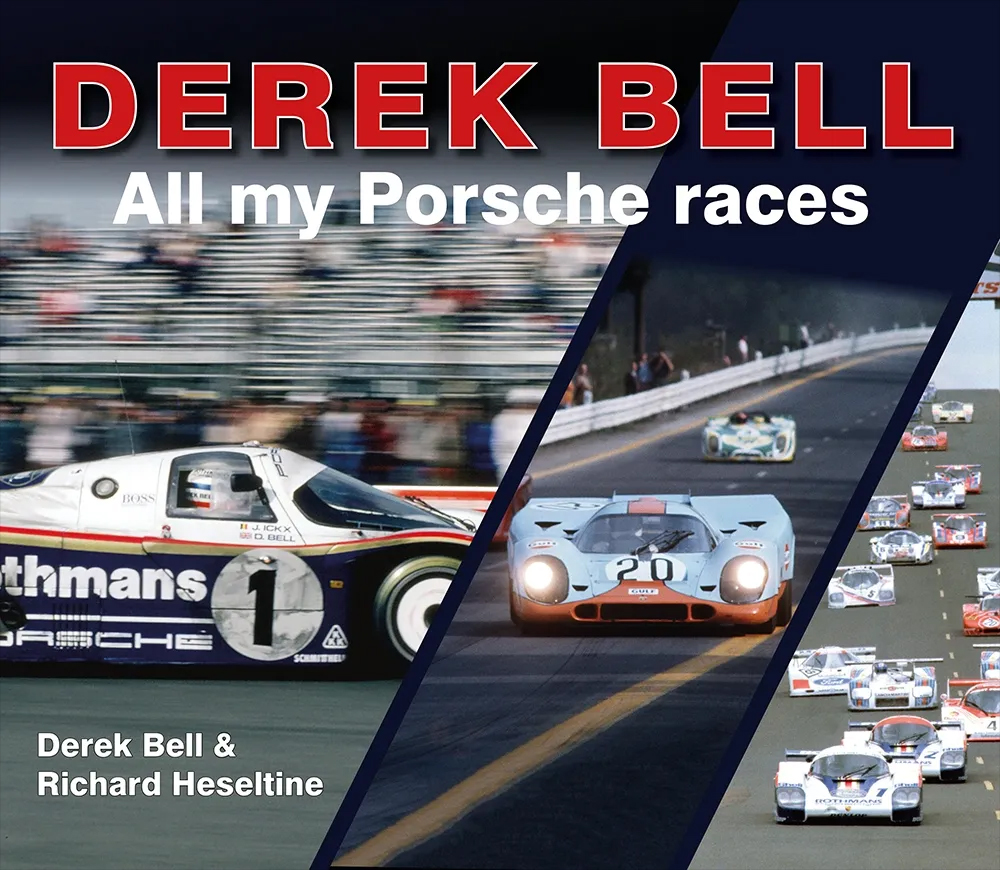 Author Richard Heseltine is currently working with Derek on an official book that lovers of Le Mans and sportscar racing will adore - the story of Derek Bell's races with Porsche. These brought so many successes, inc four of Derek's five wins at Le Mans, his three victories in the Daytona 24 Hours, and two World Sportscar Championships.
During a long and distinguished career Derek raced some fine and fearsome Porsches - 917, 935, 956 and 962 - alongside some of the likes of Jo Siffert, Jacky Ickx, Stefan Bellof, and Hans Stuck - this book will provide an insight into them all. (Due out in May, published by Porter Press Intl).