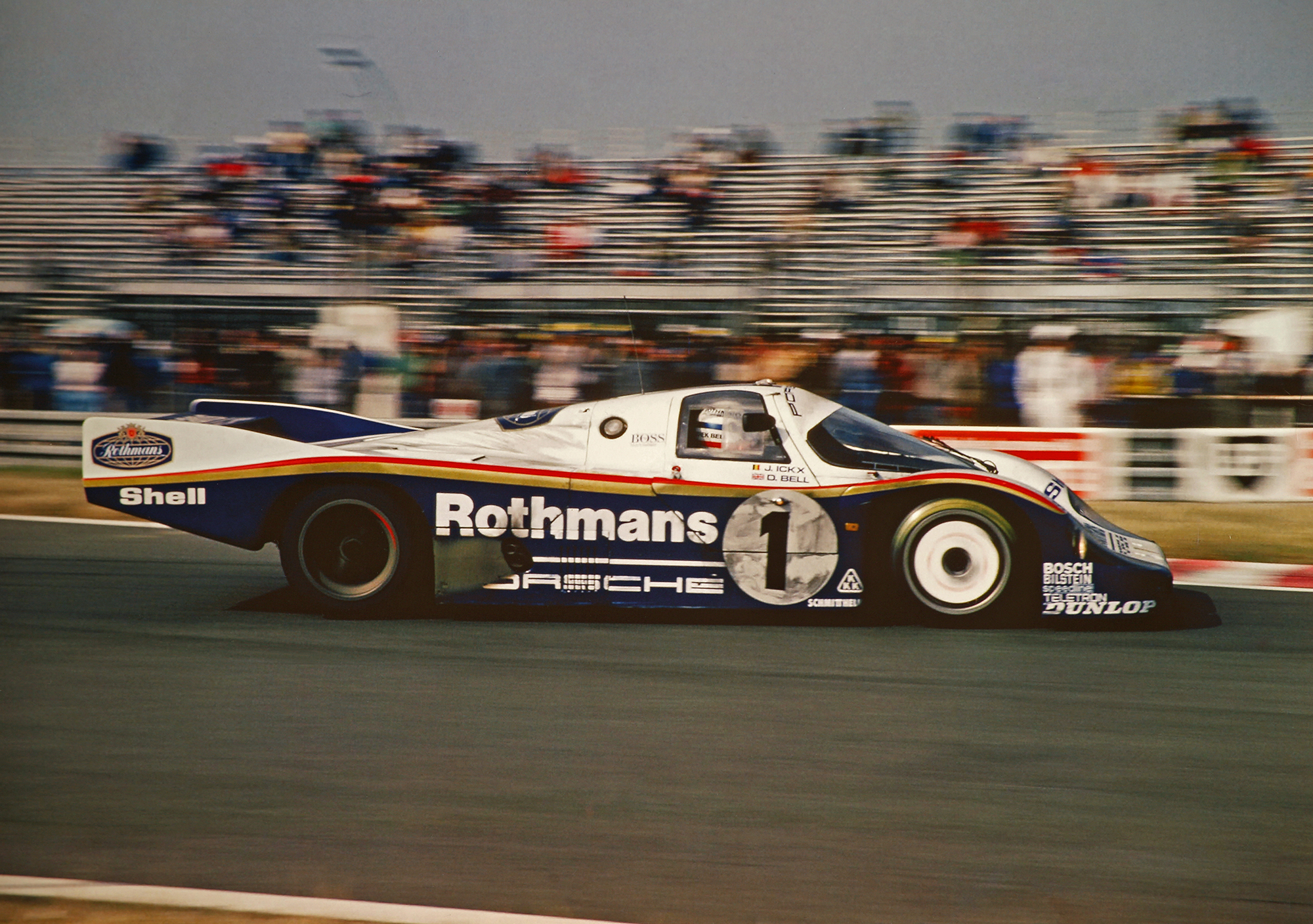 Large heavyweight poster featuringDerek Bell and Jackie Ickx driving the iconic Le Mans winning Porsche 956
The print measures 59cms X 42cms and is hand signed by Derek Bell MBE
RRP: £19.99 + £3.95 P&P worldwide
Derek Bell MBE has enjoyed one of the most successful, diverse and wide-ranging racing careers of any British racing drivers which spans over 40 years. Following a brief spell in F1 racing for Ferrari and Surtees teams, he shot to prominence in Sports car racing.
Bell is best-known as the consummate endurance sports car driver who won the Le Mans 24 Hours five times, the Daytona 24 Hours three times and the World Sports Car Champion twice! He is considered to be the greatest British racing driver ever to compete in endurance racing.
Derek shot to fame in endurance racing winning two consecutive World Sports Car Championship titles in 1985 and 1986, three 24 Hours of Daytona in 1986, 1987 and 1989 and five Le Mans victories in 1975, 1981, 1982, 1986 and 1987. His consistent team mate during this period was Jacky Ickx, the duo raced several iconic Porsche including the Porsche 936, Porsche 956 and Porsche 962.
The Bell and Ickx partnership is considered one of the most famous driver pairings in motorsport history.
Derek Bell said "I was so fortunate to share these with Ickx, Hans Stuck and Al Holbert in our 8 victories at Le Mans and Daytona, teamwork is what it's all about".
Limited to 100 items.
Price: £19.99 + £3.95 P&P within the UK